Welcome to the DreamCatcher Hill website.
I originally started this website in 2009 to make it easy and fun to learn about my Westies. Over time have added pages and updated the farm name to DreamCatcher Hill, as our furry family has grown to include our rescued dogs and horses, adorable, loving Cavaliers, super-wrinkly, cuddly Shar Pei, and ever silly happy Frenchies. Also my Uncle AL moved in who added Pugs! In 2016 my aging mother and aunt will also move here into their own little house we are building for them here on the farm. Family, both the people, and our furry and feathery friends are always top of the priority list!
I have specialized in the breeding of AKC West White Highland Terriers for over 20 years. My beautiful Westies and now our AKC Cavalier King Charles Spaniels limited number of AKC Toy and Miniature Chinese Shar Pei, and newest French Bulldogs are loved and raised on my 20 acre farm in Brighton, Illinois. Over the last 28 years my farm has expanded into a diverse family of relatives, and friends, both human and otherwise!
Throughout the site you will find information about available puppies (Westies, Cavaliers, Shar Peis, French Bulldogs, and Uncle Al's Pugs), the farm, rescued horses, rescued dogs, Miniature Donkeys and many other things. I had never intended to have more then 1 or 2 breeds – the history of how each breed came to be loved and share our home is on their own page, such as Art with his love of Cavaliers. Also many photos, current puppies, and future puppies.
I try to keep the website pretty current so no need to wonder if information is years old like many other websites.
About one of our many rescues: Charley, our oldest addition in October 2012, was going to be killed at the dog pound, old and pitiful, no one gave him a second glance including the employees who commented he should be put down "now." I fell in love with his photo a group of volunteers had sent out on facebook desperately trying to place dogs trapped at the dog pound before they are killed. I have a real respect for our ageing best friends, and offered to take him. We have lots of pictures and updates about him on the Facebook page in photo albums! Turns out I am sure he is part Shar Pei! We also have lots of other rescues waiting here for a real home of their own who are wonderful dogs. Please check in if interested in a rescued dog! I may also be able to recommend how to find a rescue dog if we don't have what your looking for. Always consider a rescue dog first!
If you are interested in a puppy, and have found us through an advertisement or other pet site, please enjoy our website and feel free to contact us to find out more information that you may not have found here.
Buttons to navigate through the site are located on the right, just click on each tab for more information.
I am not very good on the computer but had recently added a facebook page to help families find us, and to work as a blog, it has mostly turned into education about dog topics, and dogs in need.   http://www.facebook.com/dreamcatcherhillpuppies  (Also a big thank you to Christopher Smith for your website design and continued help, I could not have done this website without you!)
I look forward to helping you choose your happy, healthy, furry, family member!
You can also find us on our advertising websites occasionally. I don't always keep the information on the ad's current:
Our Cavaliers, Westies, Shar Peis, and rescues are listed here.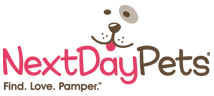 Our Westies can also be found here.